Best Reasons to Skip Monday
Posted on 15 August 2016
My weekend fling needs an extra day. ;)
I broke a nail and my manicurist was able to squeeze me in today. 
I'll be spending the day at the spa.

I've decided it's time to update my wardrobe. I'll need the day to shop.

Adulting is too hard. I've decided to stay home and eat tacos.
I need to work on my Netflix and Chill.
They just put out an entire season of Orange is the New Black.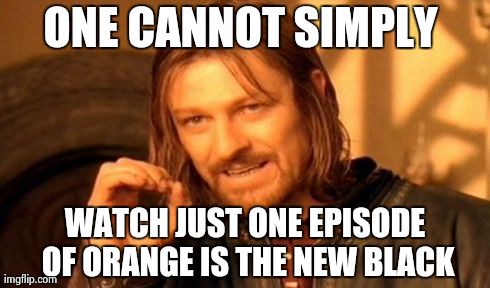 I need a day of TLC. Tacos, Liquor, and Chocolate